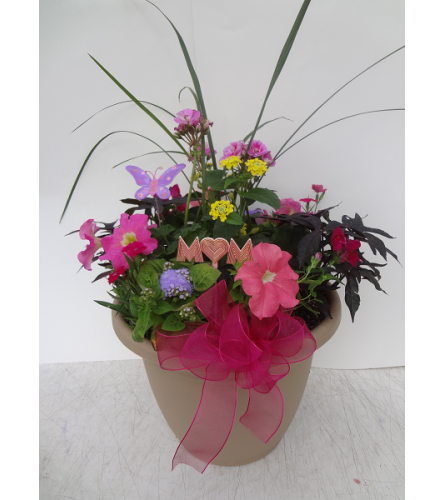 This product is currently out of stock.
Description
---
The perfect gift for anyone with a patio or balcony! This patio pot is ideal for a mostly sunny location and features the vibrant rainbow of colours that geraniums, petunias, marigolds, vincas, verbenas, ivys and vines can bring. Easy to take care of and truly showstopping!
Add $10 for out of Brantford deliveries!
Product ID PATIO100
Approximately
What People Are Saying
---
Nicol Florist has been around since I was a kid and had always provided exceptional service and beautiful flowers. I've never been let down by then in over 30 years.
Flowers were very beautiful Thank you Nicole Flowers for making Mother's Day so Special, customer service is so friendly and helpful ❤️
Absolutely beautiful arrangement!
Reviews Sourced from Lovingly
You May Also Like
---